Evaluating the Credit Risk of Small and Medium Enterprises and the Impact of a Global Pandemic
Wednesday, October 28, 2020
IACPM is pleased to offer this webinar to our members and friends.   We will provide additional logistical details ahead of the event.
Evaluating the Credit Risk of Small and Medium Enterprises and the Impact of a Global Pandemic
10:00-11:00am EDT / 2:00-3:00pm GMT / 3:00-4:00pm CET
Join us for a discussion on the topics of:
– Credit risk assessment for SMEs
– Default forecasts
– Trade credit outlook
Speaker: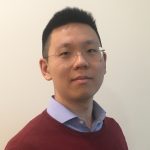 Arsene Lui
Senior Analyst, Quantitative Modelling
S&P Global Market Intelligence
Biography
For questions regarding registration, please contact Dani Gelband (dani@iacpm.org).