IACPM Webinar: Oil & Gas Outlook
IACPM is pleased to offer this webinar to our members and friends.   We will provide additional logistical details ahead of the event.
Oil & Gas Outlook
9:00-10:00am EDT / 2:00-3:00pm BST / 3:00-4:00pm CEST
Join us for a discussion on the topics of:
– Geopolitics and supply/demand
– Default forecasts
– RBL lending outlook

Speaker: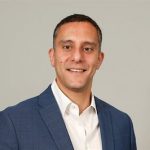 Tarek Hamid
Head of North American High Yield Research
J.P. Morgan
Biography
For questions regarding registration, please contact Dani Gelband (dani@iacpm.org).