On June 14, 2011, the IACPM conducted its first meeting in China. In conjunction with Professor Chen Zhongyang of Renmin University and Tianyi Academy we presented a Forum on Credit Portfolio Management to over 35 leading Chinese banking institutions. Over 75 members of senior management participated directly.
Given the enormous size and growing importance of the Chinese banking system — and responding to feedback from various people that Chinese banks were starting to move toward active credit portfolio management — our Board decided the time was right for the IACPM to share its expertise and to begin an active, in-person dialog with Chinese bankers.
We were very encouraged by the reception we received at the initial meeting on June 14 and hope that we can encourage the Chinese banks in their move to embrace our discipline, and join with other members of the IACPM to become a part of the world's CPM community.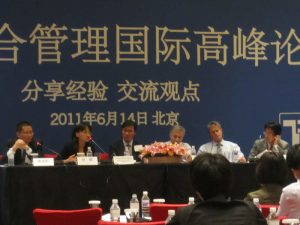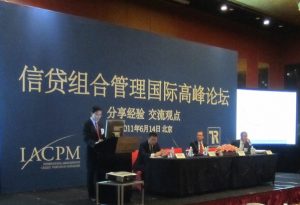 We extend our thanks to all of our Board Members for their support of this effort, but especially to IACPM's Chairman, Sean Kavanagh of Deutsche Bank; Vice-Chairman Derek Saunders of HSBC; Yuji Harada of Bank of Tokyo-Mitsubishi UFJ, and Davide Crippa of Standard Chartered Bank, who participated in the meeting, generously lending their expertise to our efforts and enriching the program overall. Others who presented at the meeting were Steven Walker of Royal Bank of Canada and Shigeru Yoshifuji of Bank of Tokyo Mitsubishi.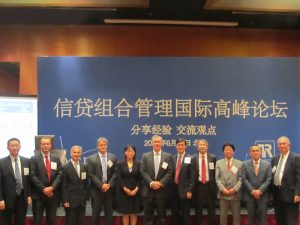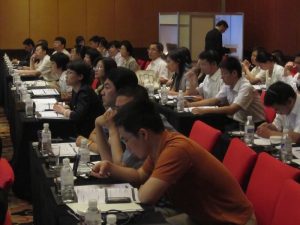 Highlights of the meeting were:
An Introduction to Credit Portfolio Management
Models for CPM Organizational Framework
CPM at a Bank Emphasizing Front-end controls
CPM Measurement/Modeling
We also appreciate the time we were able to spend with the China Banking Regulatory Commission.
From the meeting, we learned that there is indeed a high level of interest in what we do, and that work is already being done in China to explore the various CPM practices Chinese banks may employ.
IACPM Forum Presentations in English